Embedded software Design & Development Services
INIA has experience in working with wide range of platforms from 8 bit microcontrollers to 32 bit, single and multi-core, RISC and CISC processor.
INIA has proficiency in providing end to end solutions, embedded software development solutions and developing and customizing BSP for industrial, medical and automation domains.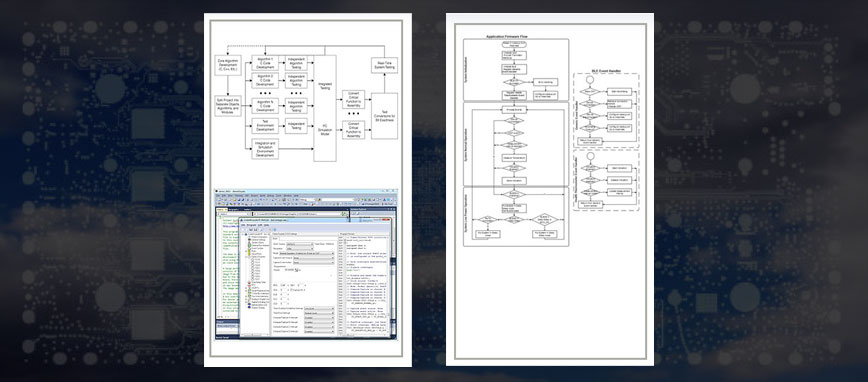 INIA has good expertise in developing board support packages, porting RTOS / Embedded kernel onto target Hardware platforms, porting from one OS to another and Porting the applications.
Device Driver Development & Porting
We have worked on variety of communication protocols on its various hardware platforms. Our experience includes Boot-up & Power On Self Test, Diagnostics firmware, Mixed C++/C/Assembly level development for various Micro controller and DSP devices.
Wireless technologies like Wi-Fi, Bluetooth, BLE.
INIA follows well defined Software Development Life Cycle (SDLC) and our own Source Configuration Management (SCM) tools being in place. Various Display Interfaces such as HDMI, LCD, LVDS, Touch panels
INIA offers onsite consulting to meet customer-specific development/ testing/ training/support needs with flexible business models. Our team works very closely along with the customer at the customer facility to understand the requirements and execute the project using the customer's process and environment, without any compromise on the related IPs. We surpass our customer's expectations to deliver the final product.